0052. Laura Nyro
Eli And The Thirteenth Confession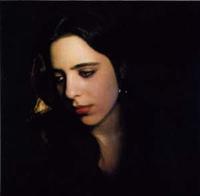 Okay, this was not at all what I expected, the Discogs description of the album it's "Gospel, Rhythm & Blues, Pop Rock", but all I hear?
Show tunes.

And I'm positive: I don't get why this is a "must hear" album. Sure, it might be fun to listen to musicals (no), but nah (exactly: no), the lyrics feel inane or maybe it's just the show tune-delivery that sucks all the excitement out of them. I get the feeling that there's some sort of narrative in there, but it's lost within the first ten seconds of song.

Cause it doesn't feel like she wants to tell a story or make people dance, so the only thing left seems to be that she wants to be on stage, top-hat and cane in hand, making high kicks and being in the spotlight. Music that gives the performer almost infinitely more than it gives the audience.