0984. Snoop Doggy Dogg
Doggystyle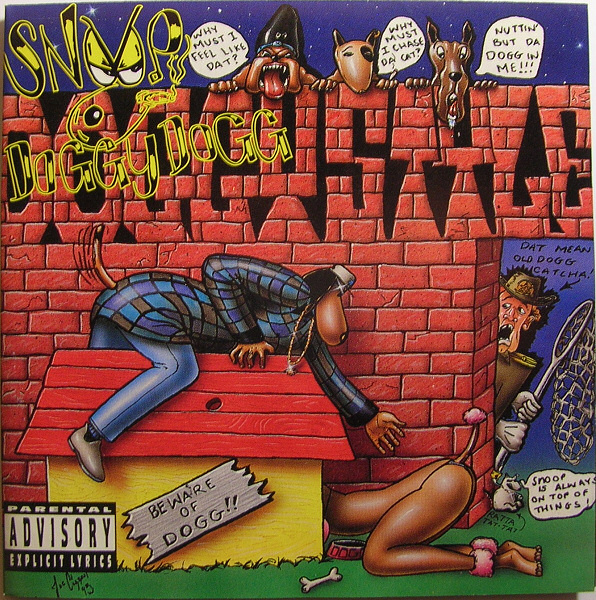 Launched widely via Dr. Dre's The Chronic, Snoop Doggy Dogg had been lauded for his flow, voice and delivery - i.e. three of the things that make a good MC.

The one thing he doesn't bring to his debut album is, for the most part, listenable lyrics (oh, shut up, if you've been checking my earlier reviews you should have known this was coming).

It's got a bunch of G-funk hits (Gin And Juice and Who Am I (What's My Name?) among others), mostly with the usual gangsta braggadocio, but Murder Was The Case (DeathAfterVisualizingEternity) is the one that sticks with me - probably cause of it being more of story-telling with some moral questions than just being a reiteration and celebration of obnoxious behaviour.

Also, Gz And Hustlas takes a step in another direction, beatwise that is, sounding like Snoop's got a live band backing him up and it's a nice setting.

An interesting aside is that Snoop's the second rapper on the list that doesn't take the first verse on the debut, cause like Missy Elliott he's got more established lyricists going on ahead (in this case it's The Lady Of Rage and Dr. Dre). Doesn't feel like he needs the help (even though The Lady Of Rage kicks all kinds of ass).