0874. Depeche Mode
Music For The Masses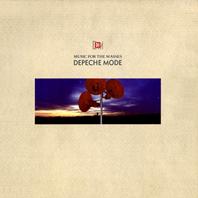 The first few seconds makes me think of the Beavis & Butt-head intro, but then I get pulled back on the right track.

Before Violator there was Music For The Masses and yet another string of well-crafted synth to feed those dark dreams of nookie. Cause the little pervert Martin Gore's lyrics are yet again firmly rooted in the carnal and Dave Gahan's voice makes it flesh.

And again the mix of top notch songs like Never Let Me Down Again, Strangelove and Behind The Wheel and the others is a bit of a roller coaster. Little 15 feels a bit problematic, though. It's a good song, but really! (or am I just a prude?)

The album that kicked them into another gear, both musically and success-wise, the ironically named Music For The Masses actually proved the title right.