0823. Prince
Sign "☮" The Times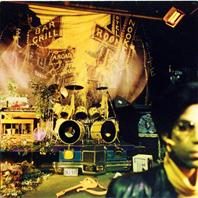 Originally intended as a triple LP, Prince's ninth album is a mere eighty minutes of a double album about nookie (mainly).

The most significant exception is the title track, kicking off the album with a lamentation of the times we live in. (Also, The Cross is a non-sex song, opting instead for the virtues of being Christian. A far less interesting track than Sign O' The Times.)

But the creepy male friend persona in If I Was Your Girlfriend is a bit disturbing, to say the least, as he's kind of desperately trying to get his friend to give it up through varying sorts of persuasion.

It's R&B and minimalistic funk and for about half the time it's really okay, but then there's the other half that's just sub-par.

A far cry from Purple Rain.