0558. George Michael
Faith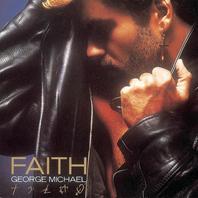 Wanting to show he had matured from the early days of Wham!, pop-boy-gone-bad George Michael decided to release an album mostly about sex. That includes a three-part song called I want Your Sex (where part one and two are back to back in a single nine-minute track).

And while you might think it'd get repetitive, George manages to vary the theme and music enough to avoid that trap. It's at times pretty catchy (while mostly very pseudo-in-your-face) and it is a huge leap away from what I associate with Wham!, so mission accomplished I guess.

The main reason this deserves a spot on a must hear-list is simply because it's the first album to get to number one on the American R&B charts by a white guy.