0282. Def Leppard
Pyromania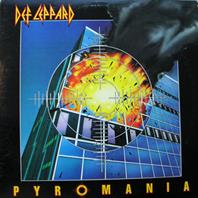 Man, do you remember when Def Leppard used to be called hard rock? Yeah, me neither, but that's the truth: they were considered heavy back in the eighties. Nowadays this album sounds more like the mid-weight rock that gets played on your parents' favorite radio stations.

Pyromania's a mix of arena-tracks and rock-ballads where the Brits' manage to cover the basic topics (rock, love, rock and some more rock). It's template rock aimed at the "Judas Priest are too scary"-crowd.

The gibberish-intro of Rock Of Ages for some reason got sampled by Offspring for their Pretty Fly For A White Guy. Maybe as karmic payback for Def Leppard lifting the infamous "burn out"-line from Hey Hey My My to their track.